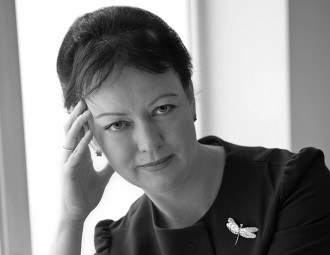 Representative of Swedish organization «Östgruppen» comments on decision of Minsk court which denied dismissing previous court judgment on deportation of human rights defender Alena Tankaczova from Belarus.  
Tankaczova will be deported from Belarus soon.  Östgruppen describe the sentence as "clear politically motivated decision" and call on the EU and Sweden to "react on it".
_________
According to the Head of Swedish human rights initiative Martin Uggla it is vitally important that Sweden and the EU would react on sanctions of Belarusian regime.
 "Aleksandr Lukaszenka wants to get rid of critical voices on the eve of presidential elections that will take place in autumn and deportation of Tankaczova is a perfect example of it. Minister of International Affairs Margot Wallström has to criticize this decision in public and also push the EU for official critical decoration" – believes Martin Uggla.


_________
As follows from Swedish human rights defenders' declaration, Alena Tankaczova and human rights center Lawtrend, which she has been heading since previous presidential elections in December 2010 were an important and active part of Belarusian life. They documented and monitored legal actions against oppositional candidates and other critics of Belarusian regime, and other actions of authorities when people were unreasonably sent to prison, accused of participation in disorders.  
Members of Östgruppen would like the EU not only to make an official statement, but to perform some concrete actions too. They suggest putting people who are in charge of court judgment on Tankaczova's case, including judges, on the list of Belarusian officials who bear responsibility for violation human rights and on whom the EU imposed sanctions…
 "One of the aims of sanctions is to show that violating human rights has negative consequences for those who are guilty. This is a great opportunity to show it in practice" – belives Marcin Uggla.
Quoting www.svaboda.org
Prepared by Ales LETA,
Belarusian Legal Portal,
www.by.prava-by.info
In photo:
1) Head of Legal Transformation Center Lawtrend  Alena Tankaczova;
2) Head of Östgruppen Marcin Uggla (Sweden) 
Tags: human rights defenders