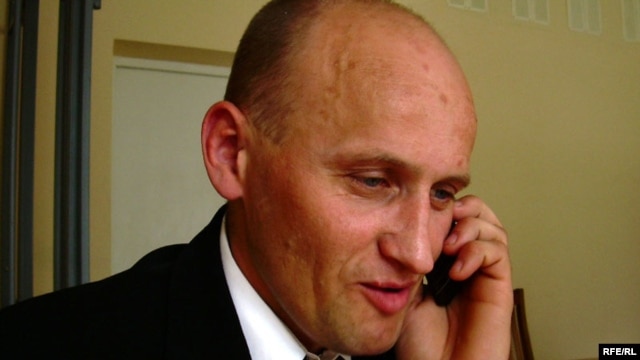 Today, an activist from Homel Kastus Zhukousky in search of a judge who was able to hear his case on the basis of the Constitution and the International Covenant on Civil and Political Rights appealed to the President of the Supreme Court Valiantsin Sukhala. If the higher court will make a decision on the case motivating it by the local decision on the procedure of peaceful assembly in Homel, the activist intends to apply to the UN Human Rights Committee.
Let's remind that on April 17 court judge of the Central District of Homel Zhanna Andreichyk
dismissed the complaint of Kastus Zhukousky about the negative decision of City Council for permission to hold a peaceful rally. The activist and his associates planned to make a picketing "Homel City Executive Committee! Keep out from history!" in order to attract public attention to the destruction of a unique wooden buildings in the center of Homel. City council didn't give permission for the rally, referring to not following the local decree "On Mass Events in Homel": the organizers didn't enter into contracts with the police, community services and ambulance services.
The representative of the Executive Committee Elnura Bedulina has claimed in court that the government refused picket legally. The Collegium for Civil Cases of the Homel Regional Court consisting of Judges Vasily Belausau, Aliaksandr Khomich and Eudakia Krupenkina supported the position of the Executive Committee. The Acting Chairman of the Homel Regional Court Anatoly Tozik also refused to consider the appeal of the activist on the basis of the constitutional guarantees of freedom, peaceful assembly and freedom of expression.
"For me, this thing is a means of gathering information, because the times change and everyone will have to answer for their actions, especially those who were making decisions which violated the Constitution. I got the impression that everyone knew everything but they pretended they did not understand, "- commented Kastus Zhukousky.
Quoting gomelspring.org,
Prepared by Ales LETA,
Belarusian Legal Portal,
by.prava-by.info